The EuroMAB Network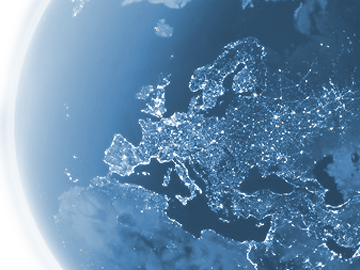 The EuroMAB Network is made up of all Member States of Europe and North America which participate in the Man and the Biosphere (MAB) programme and in the World Network of Biosphere Reserves (WNBR) of UNESCO (United Nations Educational, Scientific and Cultural Organization). The Europe and North America region is presented here using the United Nations' own definition. Bringi...
More info..
VISION AND MISSION
VISION: To become a network of Member States focused on cooperation, sharing of knowledge and practical experience of sustainable development, biodiversity and cultural diversity conservation, and logistic support, being supported by operational biosphere reserves. MISSION: The EuroMAB Network, on a voluntary and cooperative basis, is a platform for the sharing of knowledge,...
More info..
Structure, Mandates and Composition
Steering Committee: To act Official Composition (a maximum of five delegates):- Representatives of the three Member States that hosted, are hosting, and will host EuroMAB meetings.- Two representatives of the two other Member States chosen by consensus by the EuroMAB Assembly. Mandates:- Participate in organization of EuroMAB meetings- Strategic programme development between Eu...
More info..
The EuroMAB Network

VISION AND MISSION

Structure, Mandates etc
LATEST NEWS | 30 Aug 2012
EuroMAB Meeting Notes
EuroMAB Meeting Wednesday, July 11 2012 Meeting Notes More pictures 1, 2, 3, 4, 5 Read more

more news..
Conference Report

Website is under construction

The Crown Princess Victoria of Swede…
Workshops MAB program development 4th-5th July

This workshop set aims to develop the MAB-program and the EuroMAB network. Identity, communication, management of biosphere reserves and community engagement are the focus of these workshops. They will be moderated by...
Read more..
Workshops Partnership building 5th July

This workshop set gives opportunities for biosphere reserves and others to meet and build partnerships. The workshops vary from cooperation within the NordMAB network, developing a business model for Biosphere Reserves, working together to create...
Read more..
Thematic workshops 6th July


This set of thematic workshops is a selection of themes where biosphere reserves play and can play an important role as model areas for sustainable development. The workshops will include presentations with local and international examples and most of the workshops...
Read more..